Photos
Click images to view larger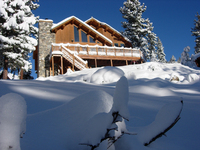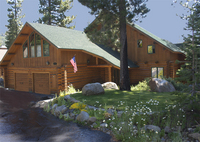 The glory of seasons at 6,000 feet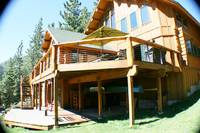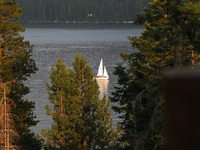 View of Donner Lake from the deck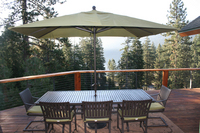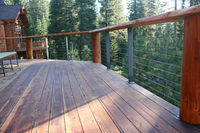 Over 1,400 sq. ft. of decks to soak it in.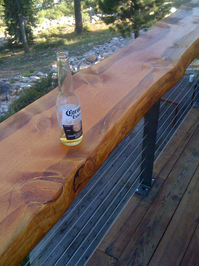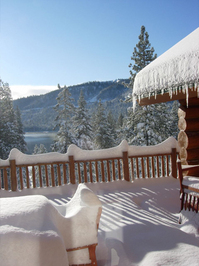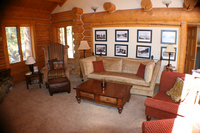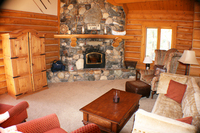 Living/Great room with wood burning stove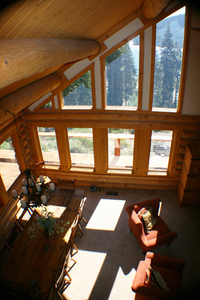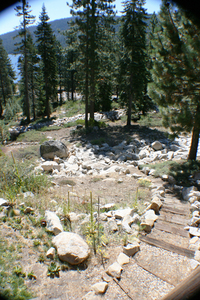 Donner lake from the living room and the backyard trail to get to it.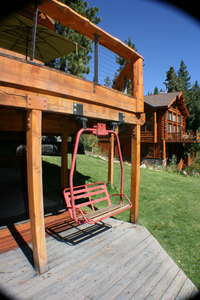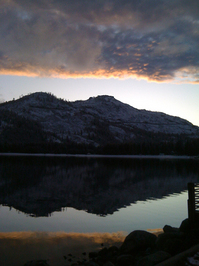 The summer scene The winter scene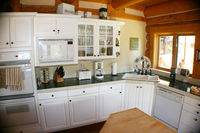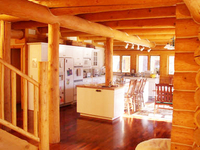 Different angles of the wide-open gourmet kitchen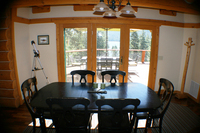 ...and the view to the lake while you cook. Entry way/Foyer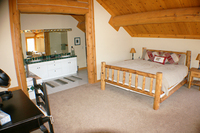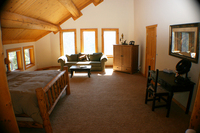 Bedroom #1 - Master bedroom. Whirlpool/giant bathtub, shower, enormous
walk-in closet - size of a small room with two twin beds (not in view)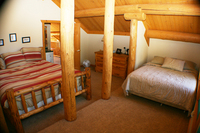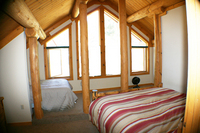 Bedroom #2 - The junior suite - with bathroom. One king, One queen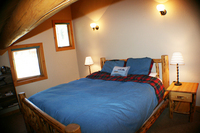 Bedroom 3 upstairs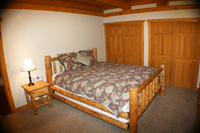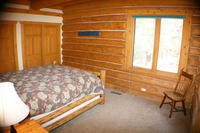 Bedroom 4 - downstairs (main level)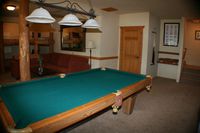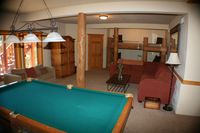 Recreation room downstairs. Includes full-size Brunswick (slate) pool
table and four-bed bunk house!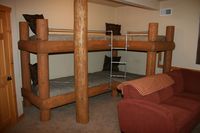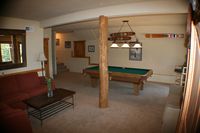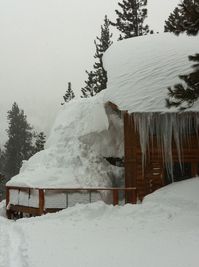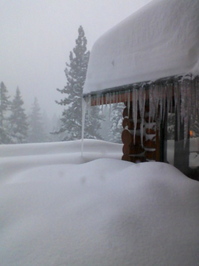 Let it snow...like it did in 2010! 4,000 sq ft Mountain Odyssey is nearly
buried.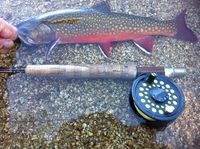 Beautiful brook trout in Fall colors for you fishers of the fly.